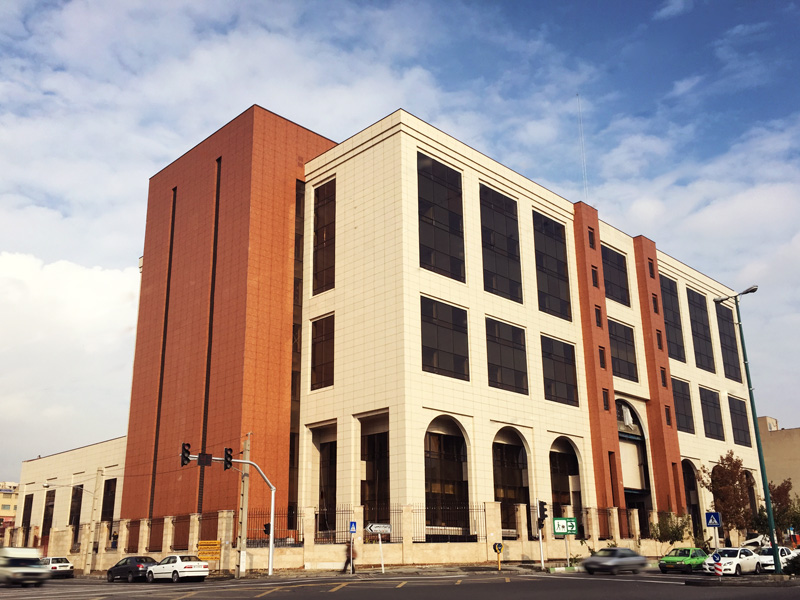 Subject: Execution of Construction & Installation Operations 
Project location: Tehran
Area: 38,000 m2
Beneficiary: The Court of Administrative Justice
Client: Tehran Municipality, Development Organization
Designer: Gueno Consultant Engineers
Supervisor: Gueno Consultant Engineers
1. First Contract:
Contract amount: $27.329 Million [(Price List of 2009) (Reference index - third quarter of the year 2011)]
Initiation date: July 1, 2012 
Temporary hand over: Due to client financial issues, according to article No. 48 of contract, project was handed over on 20 November 2013.
Final invoice & escalation: $19.329 Million  
2. Complementary Contract:
Contract amount: $19.554 million  +  25% increasing $24.442 Million 
Amendment amount $2.07 +  25% increasing $2.588 Million 
Initiation date: September 03, 2014
Temporary hand over: Jan 2016 (defects liability period is in progress)
Final invoice & adjustment: $22.18 Million  
Total amount Final invoice & adjustment (Both Contracts): $27.148 Million